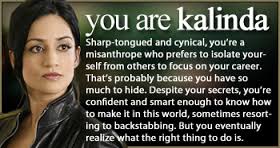 "I found a way into the house," I said to Stephanie who was out walking her stuffed womb the next afternoon. Her pace was that of a turtle and she looked ready to pop.
"Serious?"
Claudia, sans Tom, walked up and joined us. "The monster house? How?"
"Get this—I just applied for a job," I whispered, even though no one could have heard us unless Buddy was bugging the street in addition to setting up cameras and telescopes. "They say they're doing marketing and I'm a writer. I should be able to write marketing copy…I think."
"Didn't they recognize you?" Claudia asked.
"That's what's insane. It didn't seem to worry them because I said I knew all about the business and didn't mind the cars."
"So make us the complaining whiners?" said Stephanie.
"What's the greater good here?" I said. "One of us needs to get inside and get evidence. You heard what the City said. Stuff online that can't be verified some other way are considered useless for proving anything."
"You went over there?" Claudia was incredulous.
"I just thought the neighborly thing to do would be to simply ask them, neighbor to neighbor, to leave, or at least to have the employees park down the street. Though if the city officials already came out to the house and business is still being conducted, they obviously don't care what we think."
"They won't hire you," said Claudia. "That's not going to happen."
I shrugged. "You might be right but now I have a text relationship going on with Jack—he's the owner or manager or somebody. He's the guy who opened the door when I went over there. I can ask him things…"
Claudia wasn't buyin' it.
"Meanwhile," chirped Stephanie with a twinkle above her belly. "Troy discovered that the owners are three brothers and get this—they live in Kansas."
"So that's what the realtor meant when he told me the house had been sold to some brothers," I said. "The brothers, however, had never moved in!"
"Scandalous," said Claudia.
"Not really scandalous," smiled Stephanie. "But now Troy's digging into who those brothers are and what other kinds of businesses they might be into."
"Can Tom and I help with that? I want to nail these suckers SO bad," said Claudia. The attitude was way out of proportion with her diminutive put-together appearance.
"The more the merrier, right Steph?" I said.
"Sure. Troy is my very own Kalinda and I'm happy to share. He's really good at finding stuff out; he just can't tell me when this baby is going to appear. But all this has been a great distraction while we wait for him or her to show up."
"We're all kind of like Kalinda," I said. "Though without her wardrobe and somebody writing our script. She knows what's going to happen so we actually have to work harder."
"Where's Buddy?" asked Claudia. "You'd think he'd want to know all this."
We all glanced over to Buddy's house where I thought I could see the lens of his telescope through the drapes.
I sighed. "He has his methods and we have ours."