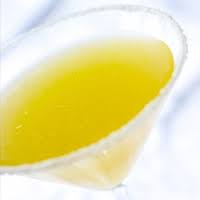 In this Muff's ongoing search for the perfect cocktail for any and every occasion, her quest brought her to Firefly, the ever-trendy chia pet of a restaurant/bar in Studio City, CA. Here we learn, and appreciate that not all tequila cocktails need to be Margaritas.
Here's Firefly's Kona Gold
1 ½ oz tequila
½ oz lime
½ oz agave
½ oz pineapple juice
Jalapeño slice
Pinch of cilantro
Pour ingredients into a shaker. Shake then strain over ice in a highball glass. Garnish with pineapple and jalapeno slice.
Perfect for a summer's eve, or if you're in LA, a sweltering 90 degree mid-October eve.