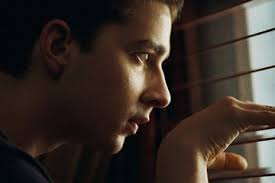 Rather than wait for Jack–the guy who'd opened the door of the illegal business a couple of days before and my prospective employer– to call me, I decided to knock on the door again to press my case. Dressing in clothes that mimicked those of the laptop-toting employees, I headed out the front door but before I reached the sidewalk, Buddy intercepted me. He bolted out his own front door and stood between me and the Monster house. I suspected he must have a telescope pointed at my house too. Sure it was creepy but it was also sad. Didn't he have anything better to do?
"Claudia emailed me," he said.
"Oh?"
"Yeah. I wouldn't go in there."
"Why not? I might be able to get proof of the business, which is what that Phoenix person at Building & Safety keeps saying we need to shut it down."
"It's dangerous."
"It's not dangerous," I said, getting an idea that, if acted upon, would be guaranteed to provide fireworks. "Come with me." Then I thought better of it. "Actually don't. You need to go back in your house and watch the camera feeds. Now." I looked around. "I shouldn't be seen talking to you. By the way, they know about the telescopes and the cameras and if they see me with you, they're not going to hire me."
"They're not going to hire you anyway," Buddy said.
"What makes you say that?"
Buddy jerked his head. "Look."
Behind me, Jack was pulling up in one of the three identical white BMW M5s that belonged to the guys running things at the house. Maybe they got a deal. I waved but he didn't wave back.
"Thanks a lot," I said to Buddy, as insincerely as I could.
"I know we haven't always seen eye to eye on what to do about these assholes," he conceded. "But going in there was risky at best, not to mention a waste of time. I don't think they would have hired you even if they hadn't pulled up just now. Like you said, they know that we, meaning the neighbors, are trying to get rid of them. They'd be idiots if they thought you weren't in on it."
He had a point but I wanted to believe I'd charmed Jack into thinking I wanted a job more than I wanted them out. I did need a job, after all.
"Where's that blog you were going to start?" Buddy asked.
"I guess I'll go start it," I said. "I'll join the millions of other bloggers on the Internet hoping to find people who have nothing better to do than read blogs."
"Yeah but you're not blogging about warm and fuzzy feelings, like half of those people," said Buddy. "Your blog will have a point to it. You'll be righting wrongs and standing up for justice."
I didn't stand up for the warm and fuzzy bloggers as I probably should have. Some days, reading an uplifting blog post had saved me a bout of depression. That was the point.